Posts: 536
Joined: Sun Sep 23, 2012 5:57 pm
Welcome, can you post some more pics? I see it still has the dealer badge on the trunk. Where was it from? Mark
ONLY ORIGINAL ONCE!!!!!
Thanks for posting! I took the liberty of fixing the rotation on your dash pic. Please post more! And - what's your name?

Welcome aboard!
"If it's new, Plymouth's got it!"
Thanks for fixing my pic. My name is my username just backwards. Jay Parr. Here's a pic with the dealership in Greencastle Indiana, about 20 minutes from me. It spent its whole life on a farm in Fillmore Indiana till I got it 6 years ago. Now the plans begin. J
I got the dealer plate to finally load. Putnam Motor Greencastle Indiana. Putnam county. J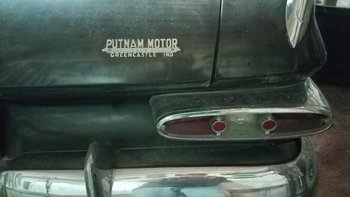 I finaly got her outside after about 8 years. Don't look too bad. Found out it does have a stuck #6 exhaust valve.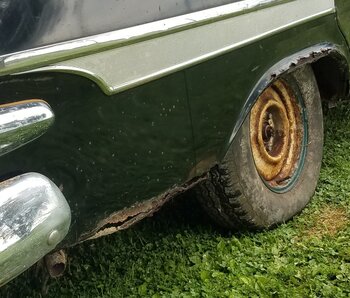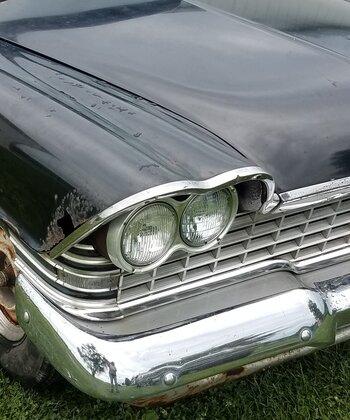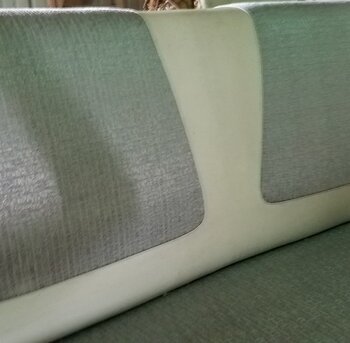 #6 out of 6, or #6 out 0f 8?! I don't think you've told us about the engine - an L-head 230, a 318 or (*gasp*) a 361?
-Dan
"If it's new, Plymouth's got it!"
230 with powerflite and power steering. Don't know how I forgot that part.
So cool! I've got a flathead 230 in "Martha", my '54 Suburban.
"If it's new, Plymouth's got it!"
Nice looking '59, Jay!!

Welcome!!
In rust we trust!
Sorry to keep this thread going but just gotta say, I've got a 230 with fluid drive in a 49 club coupe dodge I drive a bit. And a 56 coronet with 315 powerflite, runs but needs a lot! Thanks. J