(Ville's Savoy is now proudly owned by Pasi Hall, whose own photos and videos of the car can be found here. -Dan)
Ville wrote,
I am a Mopar enthusiast from Rauma, Finland. I started my hobby with Mopars a few years ago, when I bought a nice-looking red painted '65 Dodge Dart GT from my friend's father. The Dart GT was easy to handle and a quick car, equipped with a tight 340cid small block.

I had been cruising with the Dart, when I saw a '59 Plymouth Savoy for sale in a Finnish car forum. Things happened fast, and soon we actually exchanged our cars in the summer of 2006. I got the Savoy, and Sanna (the previous owner) got a pocket full of money and the Dart.
(The set of images in this section are copyright of Sanna Mattila, as is the image above. -Dan)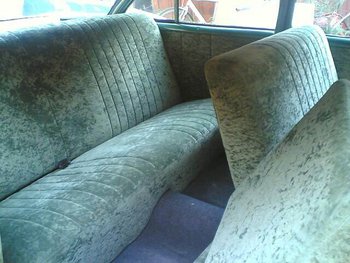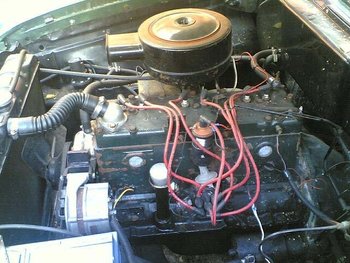 My Savoy's model is a 2-door business coupe, with a 230cid L6 engine and a 3-speed manual transmission. It's a very rare model at least here in Finland, actually my Savoy is the only 2-door model in the registry here. The current mileage is 72000 miles, but the condition is excellent. The engine was totally rebuilt about 5000 miles ago, so it is running smoothly. I got an extra 3-speed manual transmission with automatic overdrive when buying the Savoy, and now I have finally repaired that transmission. It will soon be bolted soon the Savoy's bonnet.