Ed, welcome! You have a very rare car indeed. I wonder if it was assembled in Europe, and arrived in the U.S. after service there? Could that account for why FCA does not have a build card for it? If I get permission, I will scan an article about Plymouth diesels from Jim Benjaminson's book "Plymouth 1946-1959", and post it here shortly.
Your trim appears to be that of a Savoy. Another clue that it might have been assembled abroad - the emblem on the fin matches that of my '54 Plymouth Suburban! ...er, except, mine is missing the "h"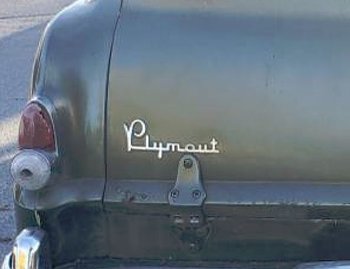 Stay tuned for additional details. Again, welcome!
Dan