Here's a
wagon for sale
at "Bring a Trailer" - and, a snapshot of a dataplate.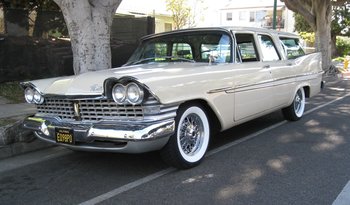 "If it's new, Plymouth's got it!"
---
Posts: 281
Joined: Tue Apr 12, 2016 5:41 pm
such a pretty wagon! I saw this listed on BaT, One thing to note if i remember correctly, they welded up the spare tire panel on the out side of the 1/4. and moved the spare in to the well in the back. even still a beauty of a wagon!
---
Posts: 1396
Joined: Tue Mar 09, 2004 3:37 pm
Location: Poortvliet, The Netherlands
I remember this one. Think Will send it to me a while ago
July 14th 2019 "the soul crusher"
---