Martha!
Posted: Tue Nov 27, 2018 7:47 am
...and here she is!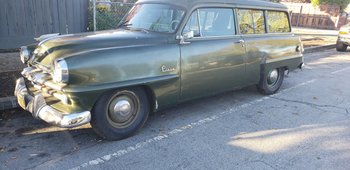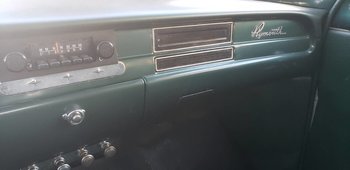 She needs a headliner, a master cylinder, and the area around the tailgate hinges needs some work. Also, there's surface rust around the driprail, but overall the body looks solid. I'll get new tires for her, too. And she's got overdrive! It was about half my budget, so I've got some money to spend on fixing her up. Yeah, it's a flathead! But the '54 230ci came in at 110 bhp, 20 bhp more than the '53 218ci. I'll take it.
Now, to get her from Redwood City (south of San Fran) to Philly. Can anyone recommend a hauler? I've put the question to John Fowlie.
Looks like we'll have something to haul parts back from Carlisle