Hi All
You may recall I bought Chuck Hazelton's CVT Sport Fury
Work has been progressing albeit slowly.
I recently sold my Hard Top

after 15+ years. But the brighter side is that I now get to spend $$$ on my CVT.
I set out on converting the hard top power window set up to suit the CVT. The front window set up was obviously the same, but the rears were different. Luckily enough I had a mate of mine who is also undertaking a restoration of his 59 CVT and was able to compare my electric window lifts with his.
Turns out that the mounting plates were the same but there were slight differences between the plate and arm and the fact that the right turned out to be the left and visa versa.
Ended up taking the arm & plate coil off, flipping them around, extending the toothed plate, slightly extending the length of the arm and slightly bending it out to give the same throw as the CVT
My coach builder has also set out on re-fabricating the header bow, centre bow's and other misceallanious brackets,clamps and CVT frame parts that are missing. I have to take my hat off to this guy as he is a magician. He is 80% thru making the header bow and its coming out a treat. He has tacked welded a majority of the bottom half of the bow and is now working on the top half.
Luckily enough the ends are still solid and he can cut and weld these onto the new frame/ He has spent almost 100hrs so far measuring up and fabricating moulds etc to get it spot on. He is worth is weight in gold.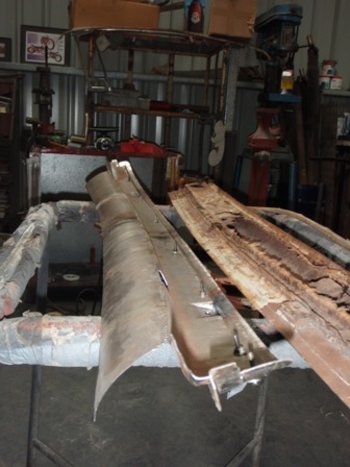 The next plan of attack is to finish off all of the bolt on panels before we start on the big task ahead of the us...the body
Here are a few more pics of my coach builders quality of work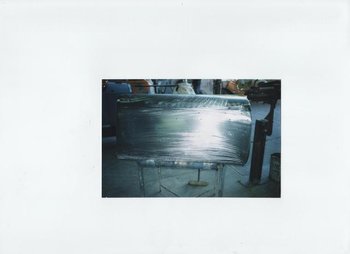 I am also in the process of sending my steering wheel to Koch's. I have heard of him thru Roger Howard and also read a few forums on the Forward Look Web Site and have been in touch with him and ran thru what the process is. He only does the clear and coloured handle grips. The re platting and centre horn ring need to be done elsewhere (or by you). He is currently charging $600 as compared to the others that are in the $1200 range. Makes a big difference when you need to send it from Australia.
I touched base with George Laurie, but he is a while away and needs a good wheel to make a mould from.
I will post some more pic's once the header bow is nearing completion
Cheers
Vic
(I always like to take this opportunity to say a special thanks to Roger as he has been a reliable contact, source and mate that has been trustworthy and always a pleasure dealing with. thanks Roger)
some pics attached to show update