REPLACING PLASTIC VISOR RETAINERS.
Posted: Sat Feb 23, 2019 2:34 pm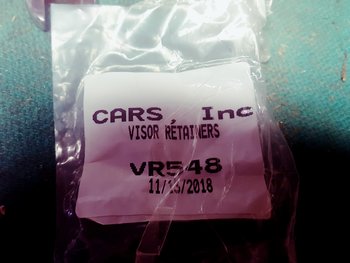 Got tired oc replacing/repairing those cheap plastic visor retainers on my convert.
Found these on ebay, a little pricy but in my opinion well worth it, didn't have to remove the inner moulding. Grab the base of the plastic retainer with a pair of pliers, pull and turn cointerclockwise at the same time and it comes off the screw. Cut off the screw as short as you can then drill a 1/8" hole in the same piece of metal that the now cutoff screw is in then mount the new retainer.