Here's another "how to" article by Stefan Steinmaier. -Dan
One of my major concerns this winter was to improve the handling of the Sport Fury. During the general restoration a couple of years ago, all the ball joints and bushings had been replaced, all the hangers had been reworked and the caster and chamber were readjusted. Nevertheless in harsh curves the body "rolled" very strongly and sometimes it almost pulled me out of the seat. The solution showed up a couple of month ago, when I got an original Sway Bar with all hangers and bushings. The only parts that didn't fit were the brackets to the frame. They had been cut off and therefore I had to weld them on again. Here's the pictures of what I did: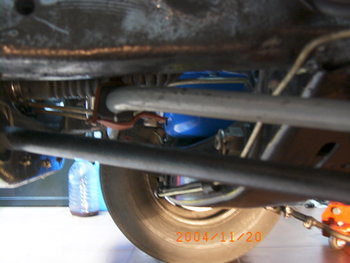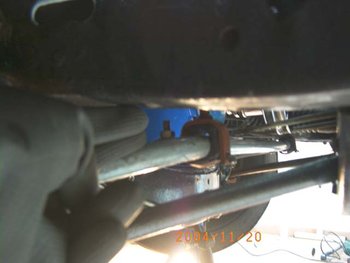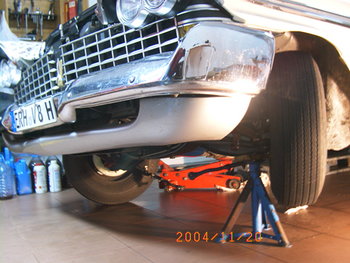 The first test drive revealed a significantly improved handling of the car. Especially in curves the chassis doesn't roll so much anymore. The Sport Fury shows a lot more stability, gives a more precise feedback from the steering wheel and better road-holding. What I like the best on the sway bar is a more comfortable ride for driver and passenger.